JAADC Executive Committee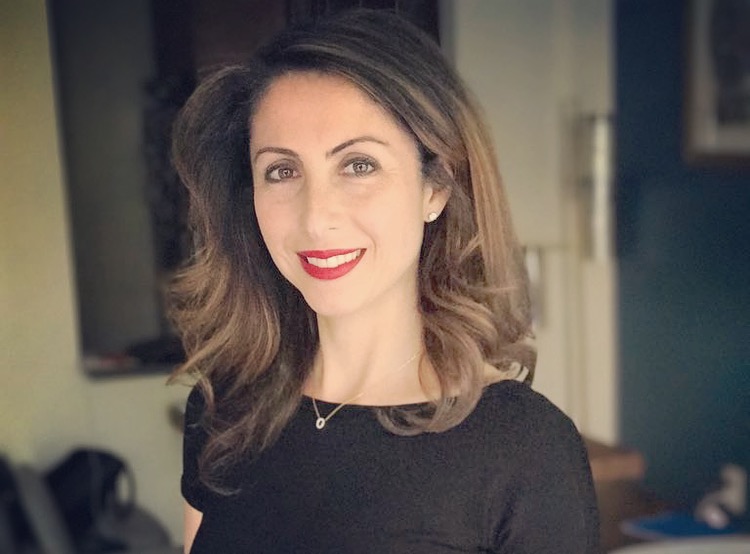 MERISSA KHURMA
Favorite thing about JAADC: Sense of community and civic engagement
About: Merissa Khurma is a fellow in the International Security program at New America Foundation. She is a strategic communications specialist with extensive leadership experience in issues relating to foreign policy and international security, public policy, gender development, and government affairs. She has worked in a range of development projects in the Middle East that focused on economic development, the Syrian refugee crisis, education, youth, and sport. Additionally, Khurma served as director of the Office of Prince Ali Bin Al Hussein of Jordan (2010- 2013) and as press attaché and director of the Information Bureau at the Embassy of Jordan in Washington, D.C. (2003-2010). Khurma has a master of public administration from Harvard University's Kennedy School of Government, a master of science in international security and foreign policy from Georgetown University, and a bachelor of art in political science from McGill University. She speaks Arabic and French.
Joined JAADC: 2017
FADI SAMARA
Favorite thing about JAADC: Meeting new people. But what really excites me about JAADC are the benefits and potential we can achieve together, for us and for future generations.
About: Fadi is a senior business executive with more than 15 years in strategy and management consulting. I am the managing director of Samara Consulting. I spent most of my career assisting Government agencies formulate their strategic objectives, and implement projects to enable their missions. I have had the pleasure of being with JAADC from day one, and happy to continue serving our community as vice president. I am a true believer in JAADC's mission and the value we can realize together, now and in the future. I am also the chairman of American Friends of Royal Health Awareness Society (AFRHAS). I hold an MBA from IE Business School, and a B.S. in Electrical Engineering from Valparaiso University. I live in Falls Church, VA with my wife and two sons.
Joined JAADC: 2013
SALEM RIHANI
Favorite thing about JAADC: Having recently moved to the area with a limited network, JAADC gave me the opportunity to connect with fantastic Jordanians living in the community and also strengthened my ties to Jordan!
About: Salem grew up between Jeddah and Boulder, Colorado and lived for seven great years in Dubai more recently. Salem and his wife, Razan, returned to the US and put down roots in Washington, DC in 2015. Currently a Realtor licensed in DC, VA and MD, he focuses exclusively on the residential market.
Salem began his career in Denver as a public finance professional helping local government issue over $1 billion in municipal debt securities, he later moved into financial advisory services and helped his clients in the acquisition of land totaling more than 20,000 acres.
A graduate from the business school at the University of Colorado in Boulder he loves traveling, tennis, motorsports, and is a thalassophile.
Joined JAADC: 2015
RAED SAMARA
Favorite thing about JAADC: community engagement and tarneeb (spades)
About: Raed Samara is a global product manager responsible for managing a line of genetic analysis solutions at a biotech company. Raed has extensive commercial and scientific experience in the oncology and immuno-oncology research fields. He received his doctoral degree from Georgetown University in cancer biology focusing on studying the spread of colorectal cancer to the liver, after which he trained in immuno-oncology at the National Cancer Institute studying mechanisms to enhance cancer vaccine efficacies. Raed received his Bachelor's degree from Valparaiso University in Biology & Chemistry.
Joined JAADC: 2016
SABA GHESHAN
Favorite thing about JAADC: Civic participation and community values.
About: Saba Gheshan is a Jordanian lawyer working in the World Bank Legal Vice Presidency and based in Washington D.C. Saba has experience in international law and development and advises on operations in fragile, conflict and violent states. She works on a wide range of development projects in the AFRICA and MENA regions in different sectors including economic development, finance and markets, infrastructure, health and education.
Previously, Saba finished her articling in Jordan and trained in Ali Sharif Zu'bi law firm's corporate department. She is a certified member of the Jordanian Bar Association. Saba holds a Bachelors degree in Law from the University of Jordan and a Masters Degree in International Law and a Graduate Certificate in Alternative Dispute Resolution from Loyola University Chicago.
Joined JAADC: 2017
FADI GHAZWI
Favorite thing about JAADC: Joining JAADC gave me the opportunity to meet wonderful people, with whom I share the same values and sense of community.
About: Born in DC and raised in Jordan, Fadi received his bachelor in accounting from Yarmouk university-Irbid in 2008, then moved to Qatar to work at Talal Abu Ghazaleh organization as an external auditor, Fadi decided to move back to US in 2010 and worked at Citi Bank in Tampa Florida, He then relocated to Maryland in 2015 with his wife and completed his M.Sc. degree in accounting in 2018 from the American university at Washington DC.
Currently Fadi is working as a senior accountant at Smith & Nephew in Columbia-Maryland and live with his wife and daughter in Annapolis area.
Joined JAADC: 2018
Public Relations and Outreach
LINA SAWAQED
Favorite thing about JAADC: Brings people together and constantly shows what a wealth of ideas, talents and love for their country the Jordanian community in DC has!
About: Lina is a Private Sector Development Consultant at the World Bank Group, focusing on Investment Policy and Promotion. She mainly works with client countries to identify and tackle constraints to attracting and retaining investments; devise investment strategies and plans; conduct investor outreach, facilitation and servicing; and set up, operationalize and/or revamp investment promotion agencies, including training and capacity building. She has been with the World Bank for over 9 years, including previous work in the Africa region and in anti-money laundering. Before that she served as Investment Promotion Manager at the Jordanian Embassy in Washington DC and Investment Promotion Specialist at the Jordan Investment Board. She also has experience in the private sector and in language teaching. Born and raised in Jordan, She has a Master's degree in international management from the University of Provence in France and a Bachelor's degree in Modern Languages from the University of Yarmouk in Jordan. She speaks Arabic, English, French, Italian and some Spanish; and enjoy music, singing, volunteering, hiking, traveling, reading, languages, nature and the arts.